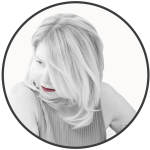 Dear Visitor,
Welcome to the website of the Residence Porta Pia in Rome.
If you're looking for a place to call home, located in one of the most prestigious areas of Rome and furnished in every detail, this is the place for you.
Over the last 40 years I was involved in organizing travel for thousands of people every year and I know so well the expectations and needs of those who, for business or pleasure, is staying in a different city.
My passion today is to welcome my guests in my residence as I would with my friends in my home.
That's what I thought, created and managed the Residence Porta Pia Since he was born more than 10 years ago.
5 Junior Suites that bear the names of as many Roman parks make up the residence. Each one is tastefully decorated and equipped with every comfort to make your stay an unforgettable experience.
It warms my heart to see people from all over the world arrive in my residence, find the warmth of a home and our people's hospitality and return, often from year to year, to spend their special days in this beautiful city.
I personally do all my guests and are happy to help arrange additional services to make your stay even more special.
If this is the vibe you're looking for, please contact me. I am sure that the Residence Porta Pia This is the right place for you.
I hope you took welcome in one of our Junior Suites and help you create the experience you want during your stay here in Rome.
Carla Barattelli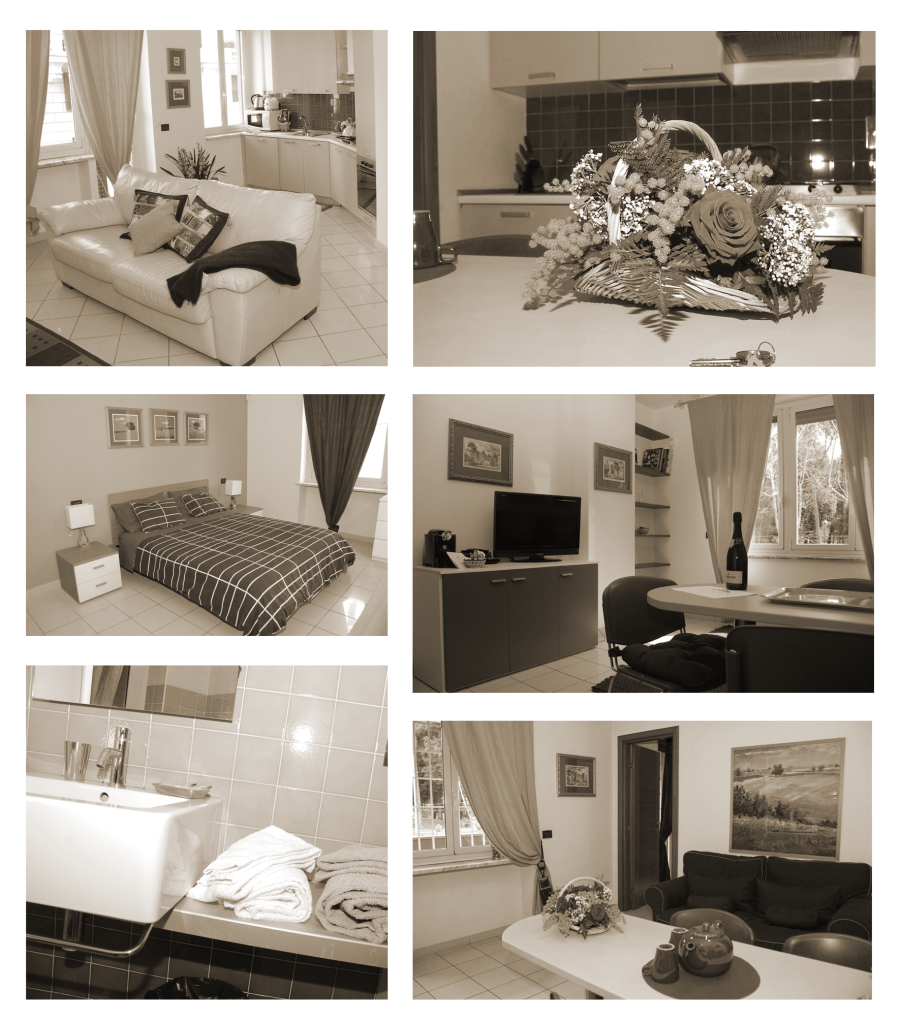 Why stay in our Residence ...
People who are dissatisfied
metres from the Centre of Rome
Cleanliness and friendliness

A short distance from the center of Rome

Near the metro B (policlinico)

Servius cleaning 2 times per week

Taxi service upon request

All apartments have a kitchenette

equipped with washing machine and dishwasher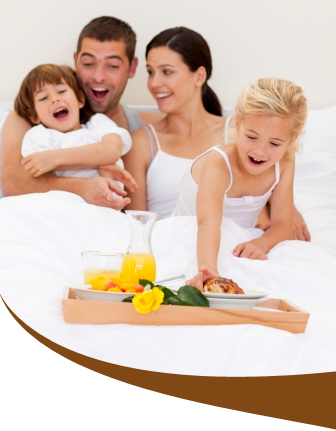 Quality, courtesy and Cleanliness
translate into savings ...

Our passion at your service
Rome and not only ...
Our "Golf Suite" is located within the San Donato Golf Resort which features an 18-hole golf course, the San Donato Golf Resort & amp; Spa enjoys a hillside location in the Abruzzo countryside, and features more than 40 hectares of land and a swimming pool.
Set in Santi, just 25 minutes from the city of L'Aquila and about 1 hour drive from Rome, the San Donato is situated at an altitude of 850 meters and offers panoramic views across the Abruzzo countryside.
Our suite has a modern design with contemporary furniture and wooden floors. It equipped with air conditioning and a balcony overlooking the pool and the small mountain village.
* The continental breakfast is served every morning and light meals and snacks are available at the pool bar all day. The restaurant Fork serves Abruzzo specialties, while the lounge The Gentian is perfect for enjoying a glass of local wine.
* From Wednesday to Sunday, you can use the wellness center and buy sessions at the reception.
* Payment services
"What our customers say about us ..."
"Your opinion is important to us"
Home is the place that our feet may leave, but not our hearts, "said the great American physician Oliver Holmes. The best aphorism to describe Residence Porta Pia, the friendliness of Ms Carla and his staff, attention to detail. We stay permanently once a month, for a period of two weeks, in the spaces of the residence and we can confirm the excellence of all services. The apartments are always very clean, absolutely well cared for and can respond to the needs of any type of customer. The location is strategic and close to the city's focal points. All very satisfied: President, employees and customers to whom we have recommended this location!

The welcome was that since the first time it feels just like home and for this as we leave a piece of heart also Holmes!

Ideal for your stay in Rome!
"Excellence, courtesy, helpfulness, cleanliness"
We confirm that all the reviews are true. We use the structure to our officials for short and medium periods. All apartments of residenza Porta Pia are very well kept and very clean.
Mrs. Baba is friendliness, hospitality and availability in person! Always looking to offer solutions to make the stay very similar at home, personally every single detail.
Also the location is very central, situated in a residential district and where there are supermarkets, restaurants and bars.
The only problem is that it is not always available.